Welcome to the Field Institute of Taos!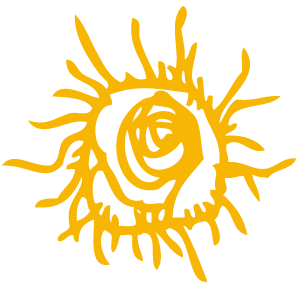 We provide hands-on, nature-based outdoor experiences promoting connection and healthy, active lifestyles and focusing on adventure, natural sciences, community, and culture.
We offer experiential education, teach outdoor skills, and encourage inclusive and accessible thoughtful exploration.
Programs include summer camps, school and community outreach (on and off campus), Youth Leadership development and support, Letting Off STEAM, mountain biking, and Professional Development for educators. All of our programs have a strong mentorship component encouraging youth and adults to share their knowledge and support each other. 
We strive to grow our community of engaged, resilient, and inquisitive children and families
with opportunities for ALL children to experience the beauty, connection, and wonder of nature
while developing a healthy, active lifestyle. 
Since 1996.
Please consider joining us for a program or supporting our 501(c)3 organization today!
I had fun every single day of camp! That's never happened before. —new camper
Thank you for the positive impact you make on my child's life! The counselor's great attitudes definitely rub off on the kids. —parent
This is the coolest camp I've ever done! – new camper
We got a thumbs-up every day! Your camps are now part of our summer tradition. – parent
I learned that, with a good attitude and teamwork, I can do things I didn't think I could do! – new camper (scholarship recipient)
I like learning about the plants and animals. Using the GPS was fun, too. – camper (scholarship recipient)
I like being a CIT. It's a lot of work but I am a good leader. – CIT/camper (scholarship recipient)
This worthy 501(c)3 is contributing mightily to educating and inspiring leaders of all persuasion. I'm betting our future on these kids, knowing they're in the best possible hands! – donor
I learned that, with a good attitude and teamwork, I can do anything! – new camper (scholarship recipient)
I was proud to be chosen as a CIT. I have responsibility and help out. – CIT/camper (scholarship recipient)
This camp makes Taos summers great! – returning camper
Our child is counting the days until summer camp starts! – parent
A Taos tradition that our family plans our summers around. – parent
I love getting to spend time in the mountains! – returning camper
This camp made me stronger in a lot of ways! – new camper (scholarship recipient)
Going to camp made me more confident and happier! – new camper (scholarship recipient)
These programs blend nature education and physical activity so well. – donor
Being a CIT is about being out in nature and helping the younger kids by being a leader. – CIT/camper
I appreciate the way the counselors put their hearts and souls into creating a fantastic experience. – parent
I love getting to be with cool people in awesome places! I come to camp every summer. – CIT/camper
My child grew in spirit, confidence and curiosity about the natural world. – parent of a scholarship recipient
We appreciate the exciting activities, emphasis on teamwork and relationships with nature. – parent
I think it's great to be trusted as a leader and share what I love about being outdoors. – CIT and camper
These are well organized programs with a very positive atmosphere. The staff is an attentive and knowledgeable team. – parent