BIKE SWAP!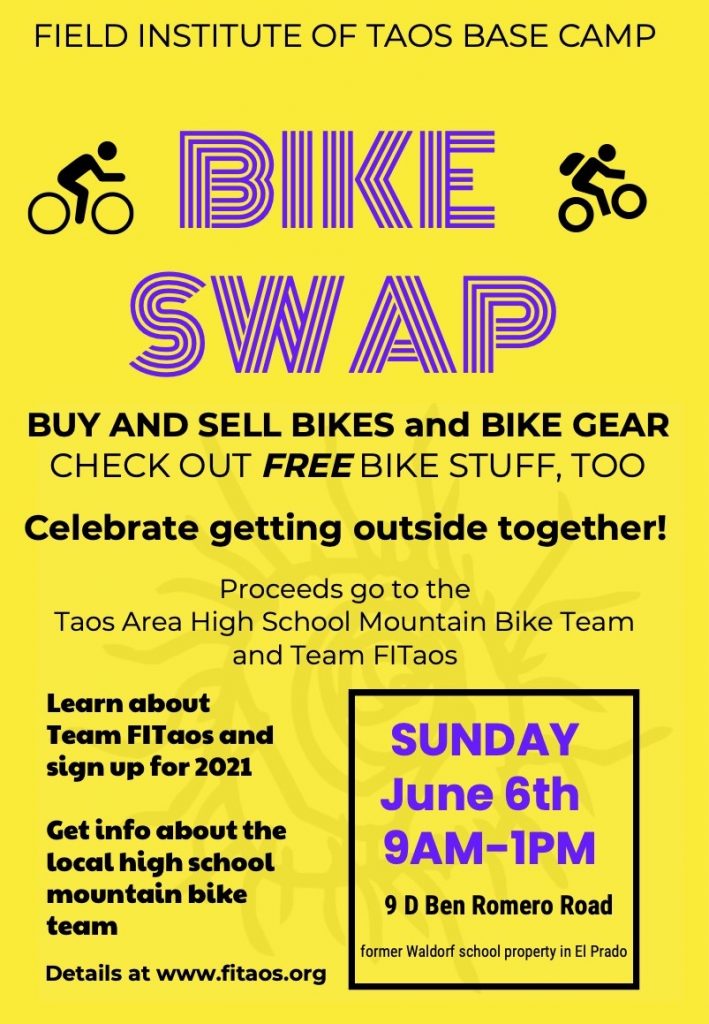 TO SELL:
Bring your stuff to sell! Bring a chair and table, if needed. You price and sell your own items. Requested 5-10% donation of sales to Team FITaos and Taos Composite (high school mountain bike team).
TO BUY:
It's all BIKE-RELATED! Find bikes, accessories, and clothing. There will be a bunch of FREE stuff too.
Let's get stuff out of garages and back on the roads and trails!
Donations of bikes accepted upon inspection!
Please don't bring your junk…whatever you bring that you don't sell, goes home with you.