Field Institute of Taos NATURE CHALLENGE!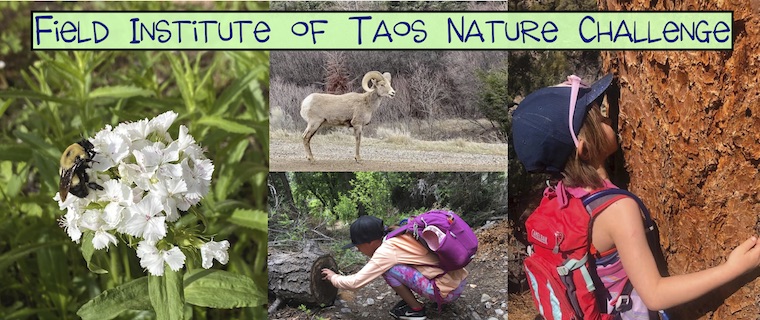 Is the outdoors calling you to explore a bit…even right outside your home? Do you like plants and animals and want to learn more about what is in our big, beautiful backyard here in Taos County? Maybe you are an expert and can help identify plants and animals?
Join the community-wide Field Institute of Taos Nature Challenge
HAPPENING NOW and make observations in nature during the remainder of 2020!
Record your findings on iNaturalist and be part of the bigger biodiversity science picture. We will recognize the person who uploads the most observations, who finds the most different species, and who finds the coolest things! Anyone is welcome to participate…all ages, all levels of expertise. This project covers all of Taos County so don't hesitate to include things you see on your adventures or right outside your home. This is a citizen science project where you can contribute meaningful information while learning and exploring.
Aaaaaand, you can win prizes.
Life happens outside so get out there!
Details below…or go to our website for more information.